Takeaways from the Buck Institute of Education's latest Google Hangout on "Reflection in Gold Standard PBL."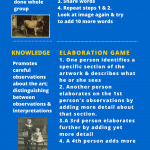 Artful Thinking, by Project Zero out of Harvard, teaches us how to reflect on the many forms of art in a deeper and richer manner.
Friendship bracelet bazaars and lemonade stands both teach kids how to successfully run their own companies.
We do not learn from experience, we learn from reflecting on experience. -John Dewey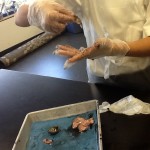 I love using the BIE (Buck Institute for Education) planning form. You get such a sense of satisfaction when you fill in one of the blanks.
Second grade recently finished a PBL, The Ups and Downs of Landforms. We decided to try the Padlet app for our KWL chart. At this point the kids had been put into different landform groups (mountains, fresh water, ect.). The teacher had already created a Padlet account (we found it easier to do this on a […]