The research into possible diagnoses, further tests, and treatment plans begin.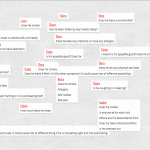 The first couple PBL projects I did, I skipped right over the scaffolding section of the BIE planning form.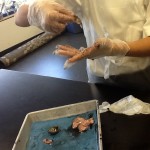 I love using the BIE (Buck Institute for Education) planning form. You get such a sense of satisfaction when you fill in one of the blanks.
What's Up With This Guy? is a PBL project that can be found in PBL In The Elementary Grades book published by the Buck Institute. Project Summary: Students playing the role of medical school students gather information from a patient who describes symptoms that lead them to suspect a problem with the circulatory or respiratory […]
This guest post from EdTechTeacher iPad Summit Presenter, Debbie Carona (@DebbieCarona), first appeared on Daily Genius. Though more than two years into my school's implementation of project-based learning, yesterday, I found myself excited all over again. I was helping a second grade teacher enhance her landforms PBL by using Padlet as part of the KWL process […]