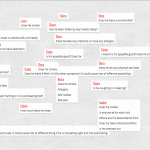 The first couple PBL projects I did, I skipped right over the scaffolding section of the BIE planning form.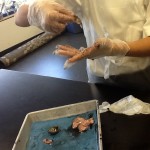 I love using the BIE (Buck Institute for Education) planning form. You get such a sense of satisfaction when you fill in one of the blanks.
What's Up With This Guy? is a PBL project that can be found in PBL In The Elementary Grades book published by the Buck Institute. Project Summary: Students playing the role of medical school students gather information from a patient who describes symptoms that lead them to suspect a problem with the circulatory or respiratory […]
Earlier this year, Lisa Johnson from EdTechTeacher and author of the TechChef blog, introduced our lower school teachers to the Shadow Puppet Edu free app. I've now had the opportunity to work with this app in three different grade levels.
Earlier this week, Grant Lichtman spent a day with our teachers, staff, and administrators. He didn't spend a great deal of time just speaking to us but instead he posed questions and gave challenges. Grant also had a way with analogies. The one that struck me was the analogy of the vase, rocks, and sand. […]
Second grade recently finished a PBL, The Ups and Downs of Landforms. We decided to try the Padlet app for our KWL chart. At this point the kids had been put into different landform groups (mountains, fresh water, ect.). The teacher had already created a Padlet account (we found it easier to do this on a […]
This guest post from EdTechTeacher iPad Summit Presenter, Debbie Carona (@DebbieCarona), first appeared on Daily Genius. Though more than two years into my school's implementation of project-based learning, yesterday, I found myself excited all over again. I was helping a second grade teacher enhance her landforms PBL by using Padlet as part of the KWL process […]